Do you struggle with:
OPEN-HANDED DRUMMING is when you play around the kit without crossing your hands. The good news is you don't have to start from scratch!
Get Your Free download
Just Imagine:
You don't have to change your style, but you can GROW. Whatever skill, style, or background you have, even a little open-handed will go a long way to transform you into the drummer you were meant to become.
Get Your Free download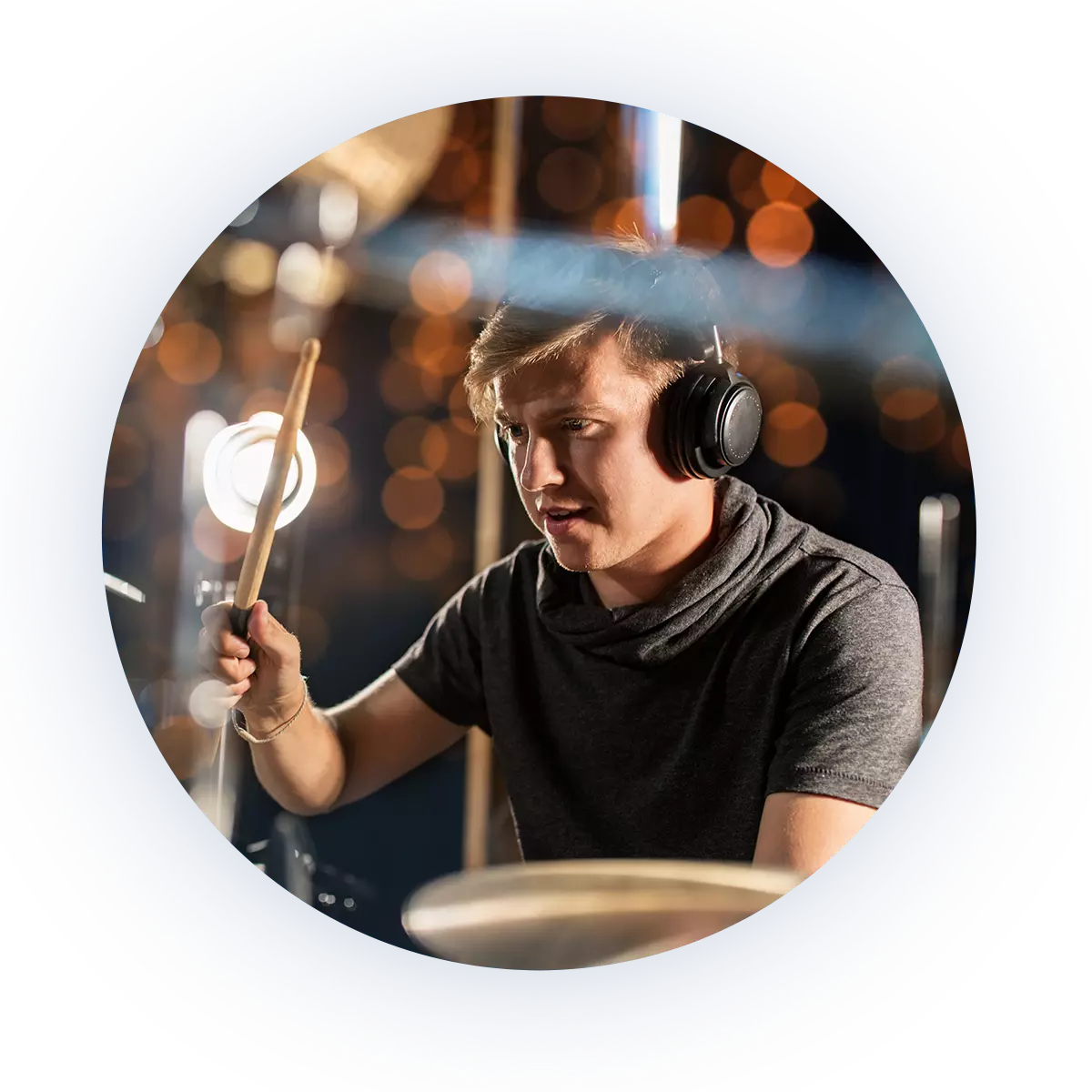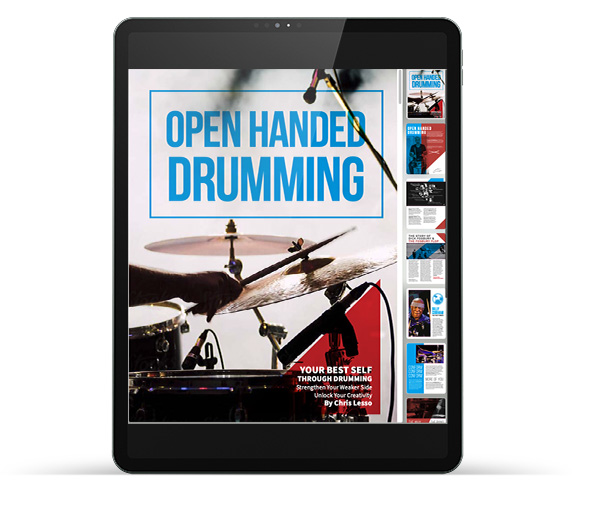 OPEN HANDED DRUMMING
Unlock Your Creativity | Improve Your Weaker Side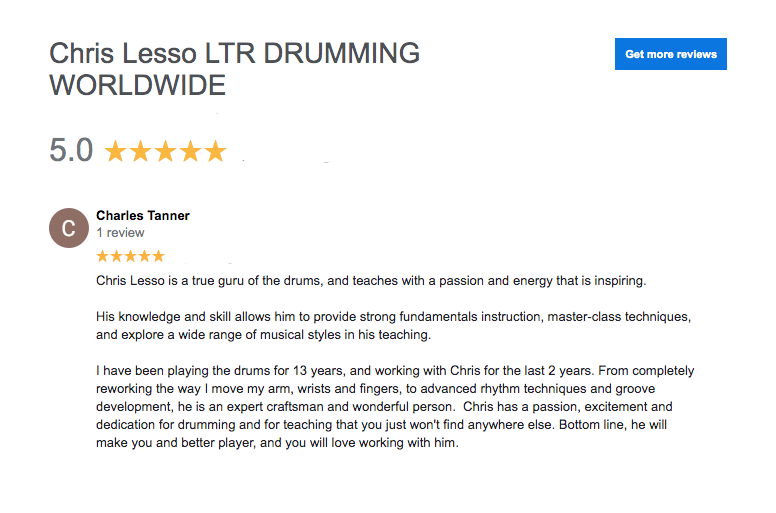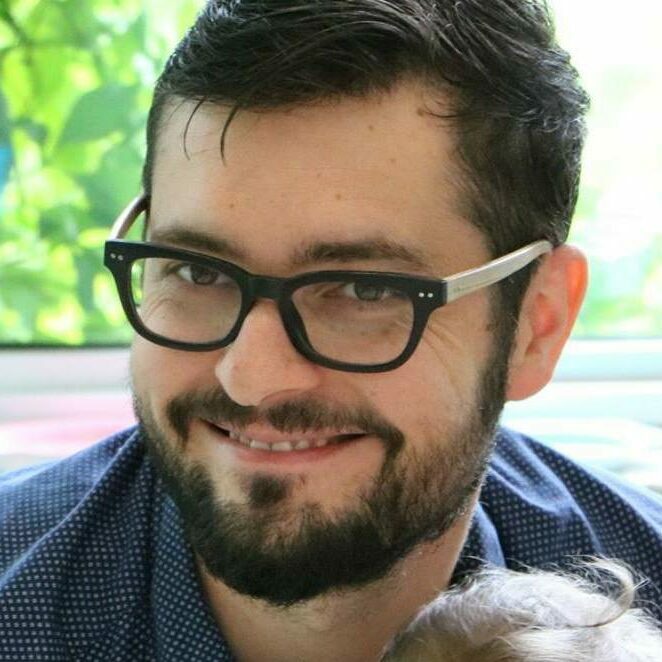 "Drumming is my escape where I can be creative. It's my therapy to blow off steam and slow my mind. Chris helped me believe in myself to bring my drumming out into the world with confidence."

Kevin Barry

Chris' student and drum enthusiast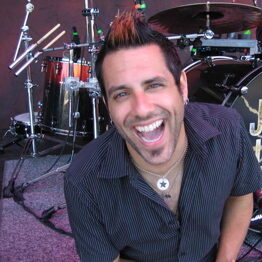 "Any drummer is in good hands with Chris Lesso and LTR drumming! He is highly skilled, motivational, and makes learning fun like it should be."

Rich Redmond

Grammy Award Winning Drummer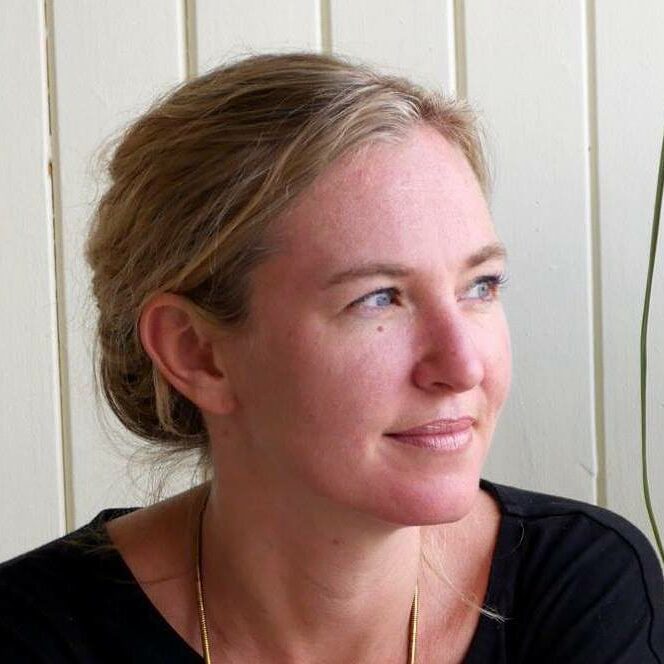 "The impact you have had on these kids is incredible! They love drumming, and it is clear on their faces when they play. You do great work Chris!"

Carey West

Teacher at Montessori Toronto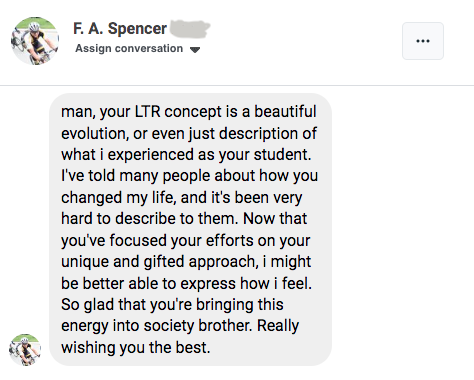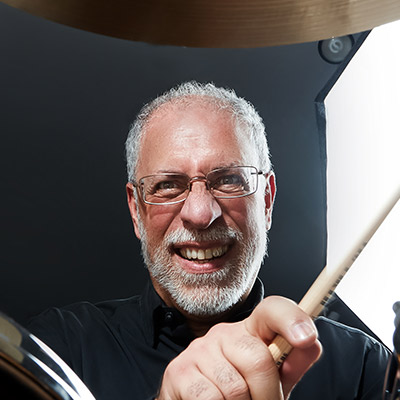 "LTR CONNECT will empower you to drum with an inner fire and passion, as you tap in to having FUN with Chris Lesso's LTR drumming community!"

Dom Famularo

Drumming's Global Ambassador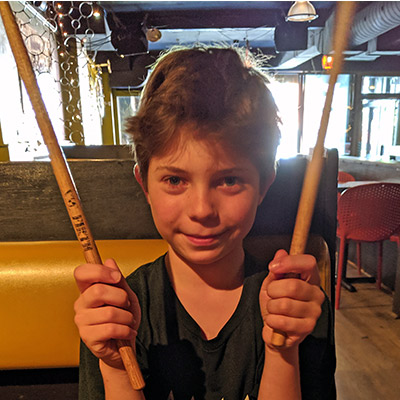 "LTR DRUMMING gives me a safe place to be creative when I feel stressed, and lets me focus when I'm overwhelmed. The LTR CONNECT community cheers me on every time I rock out!"

Ben Weinstein

LTR youth drummer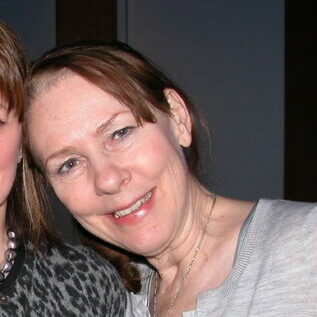 "LTR DRUMMING gives me confidence I didn't know I had, and a way to blow off stress and anxiety. The LTR CONNECT community pushes me to be my best, and fills me with energy!"

Joanne Breckles

LTR drum student